CHAOS AS A DWELLING PLACE
Chaos as a Dwelling place is the title of Jane's graduate collection. Using collage as a medium, she created a story where at each stage, the characters descend further and further into chaos. It charts the stages of development in a woman's life, beginning with childhood and puberty before taking a dark satirical twist and exploring the psychology of shame and plethora of insecurities that lead the characters to obsessive beauty standards and eventually; chaos.
Photography by Anastasia Alekseeva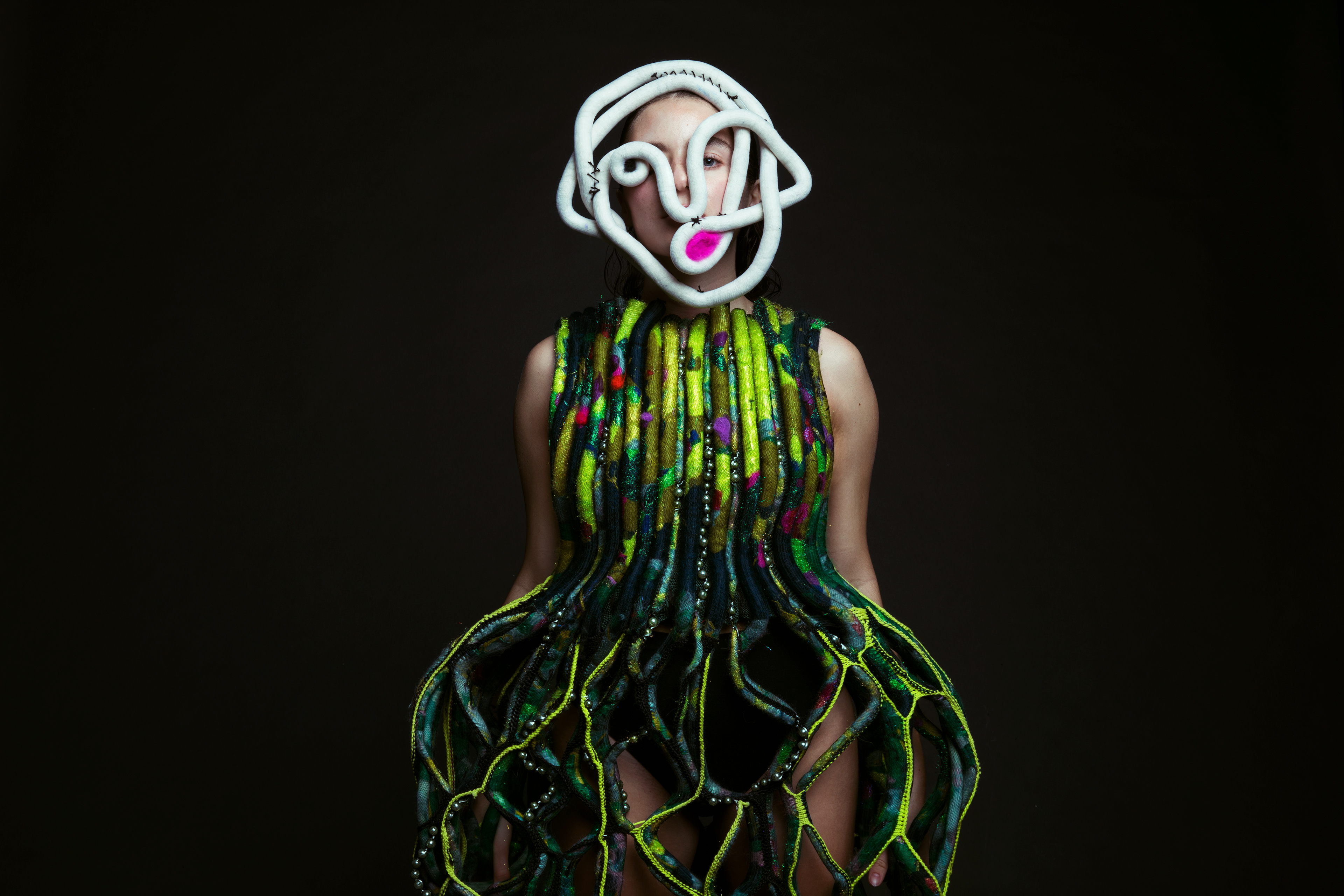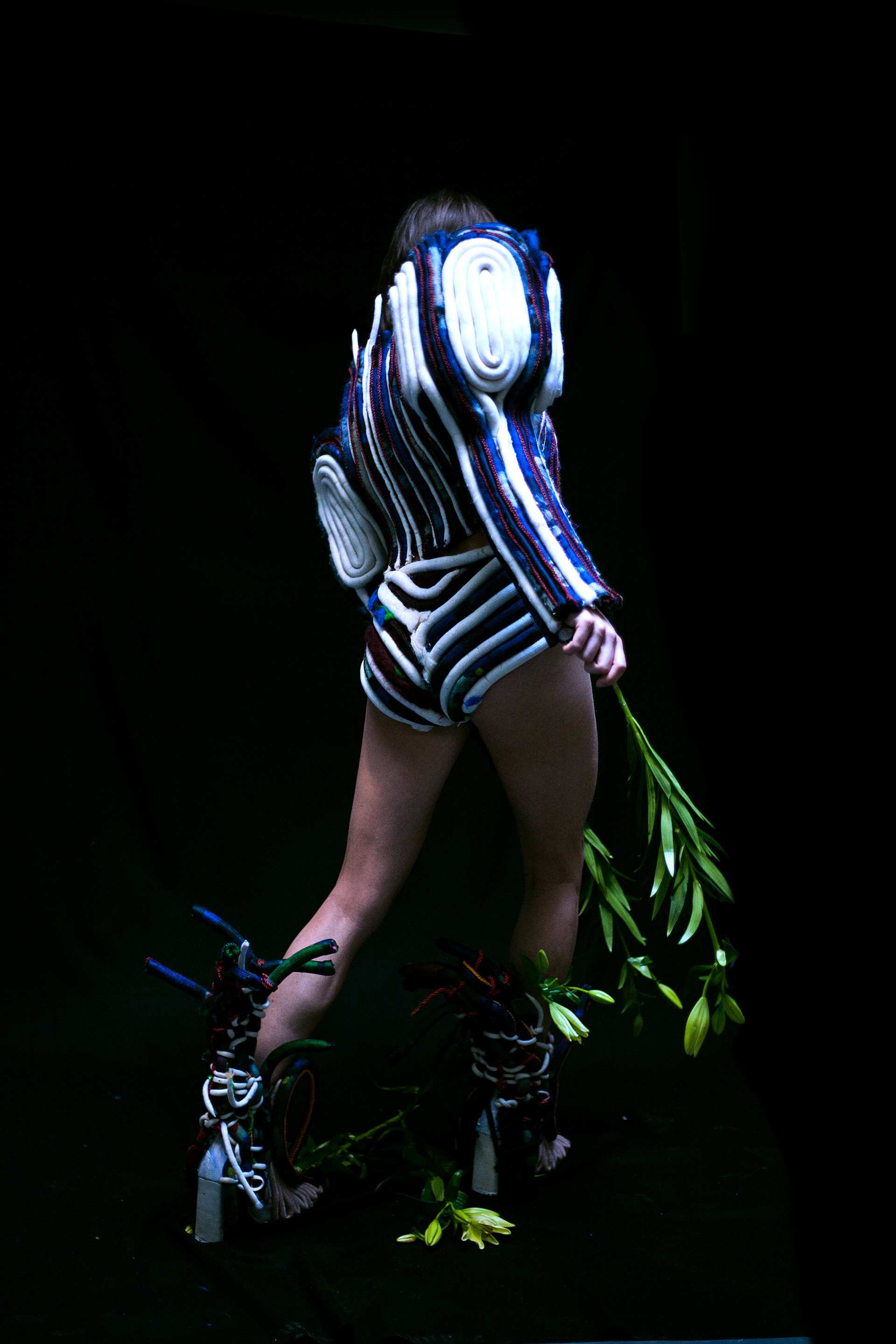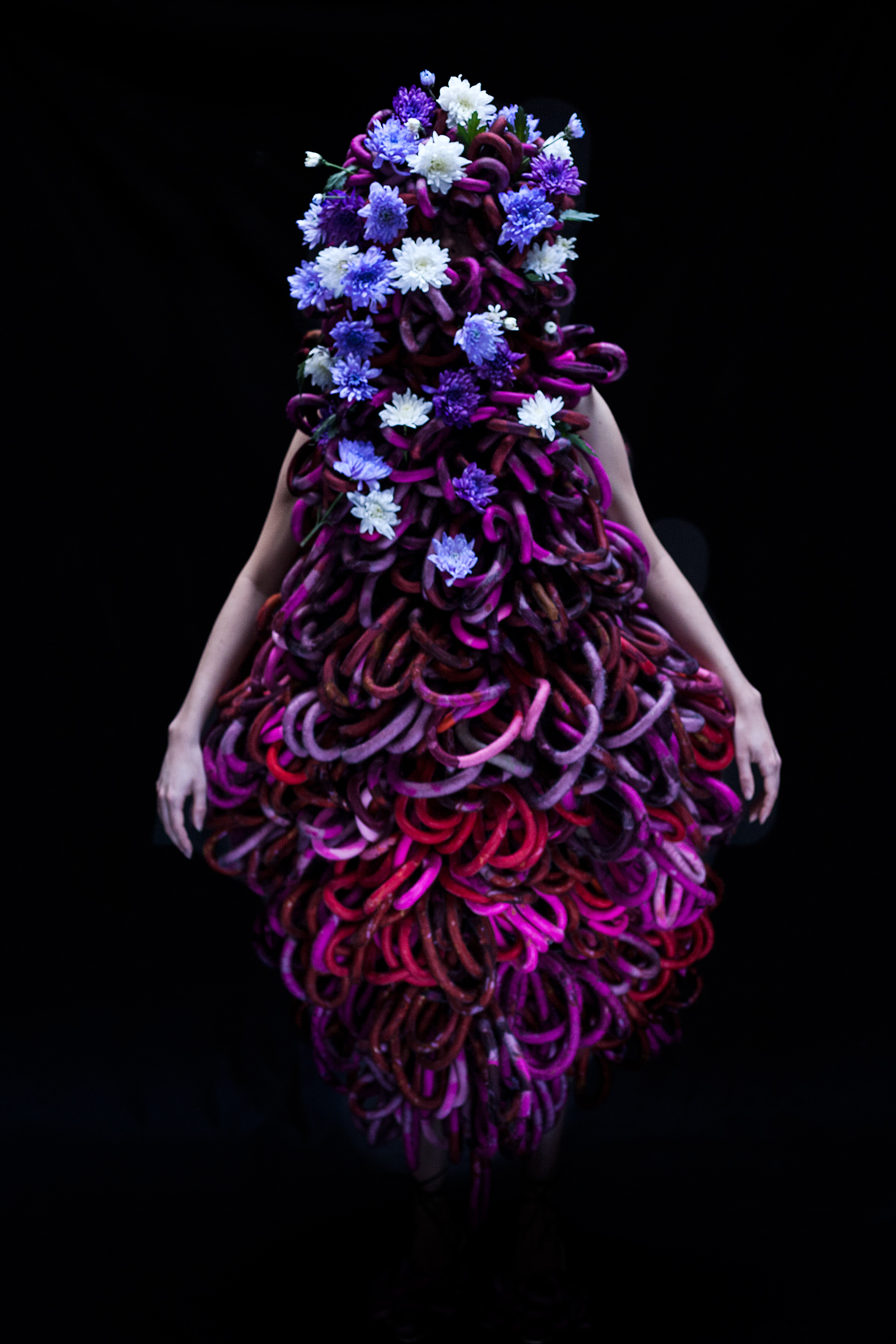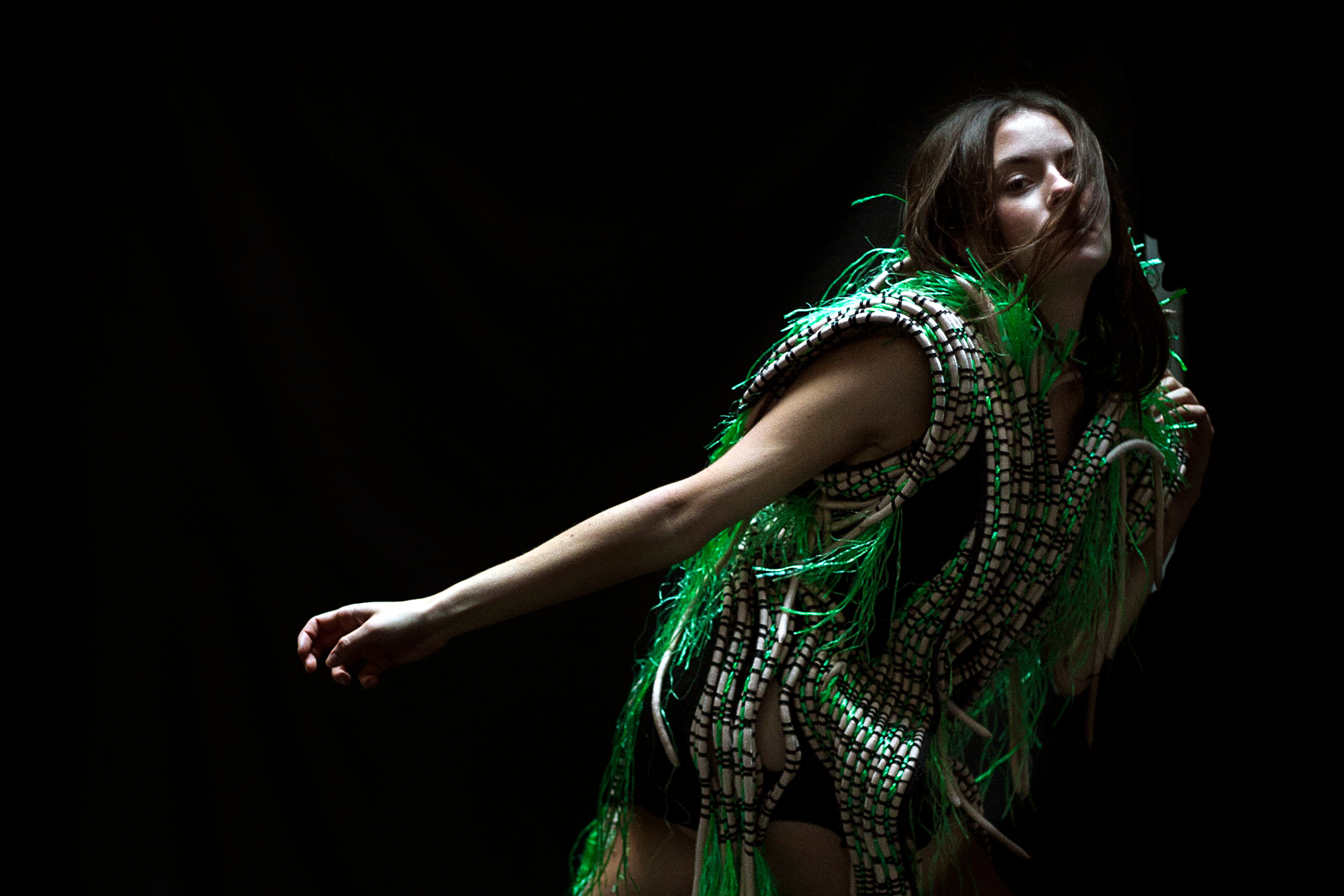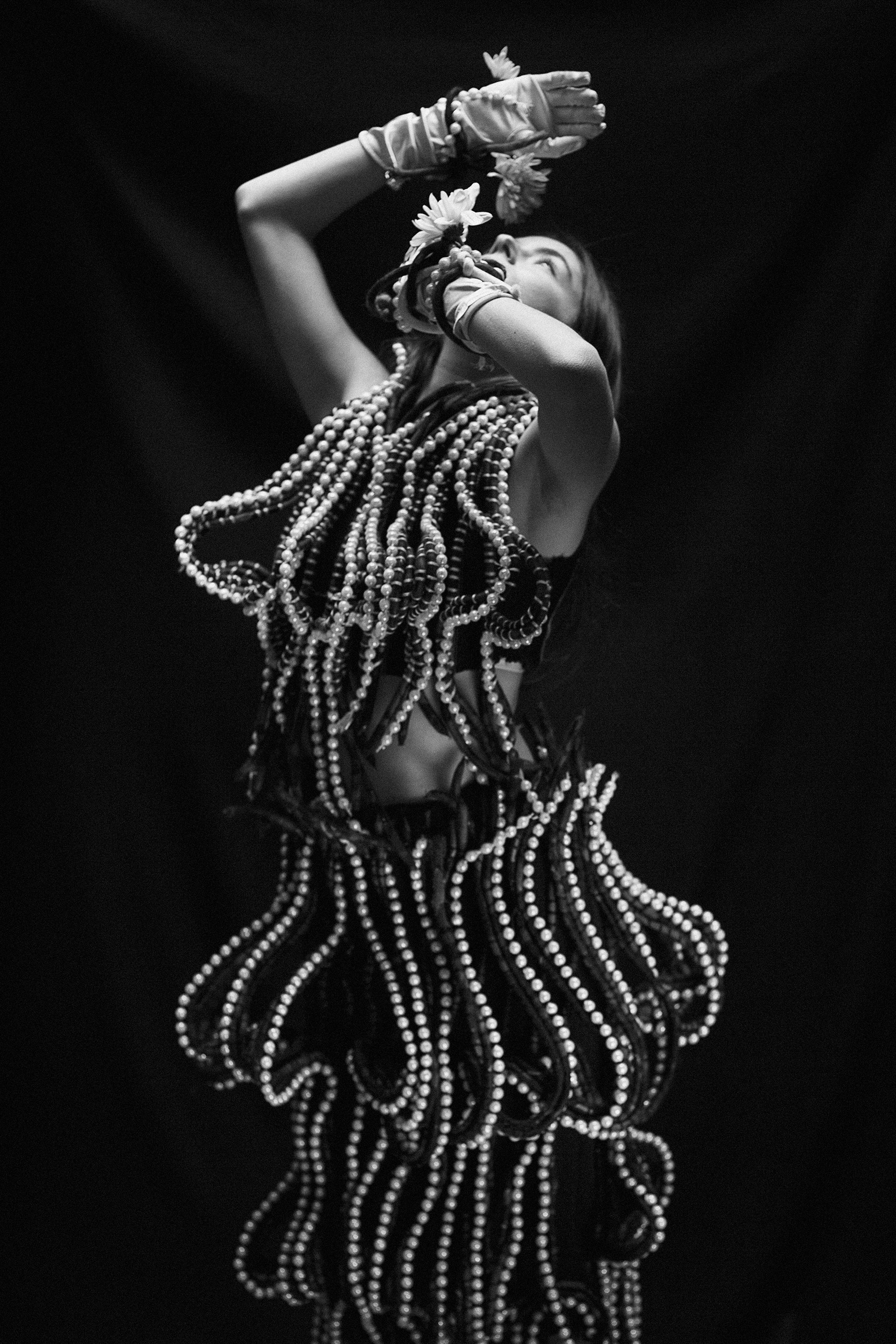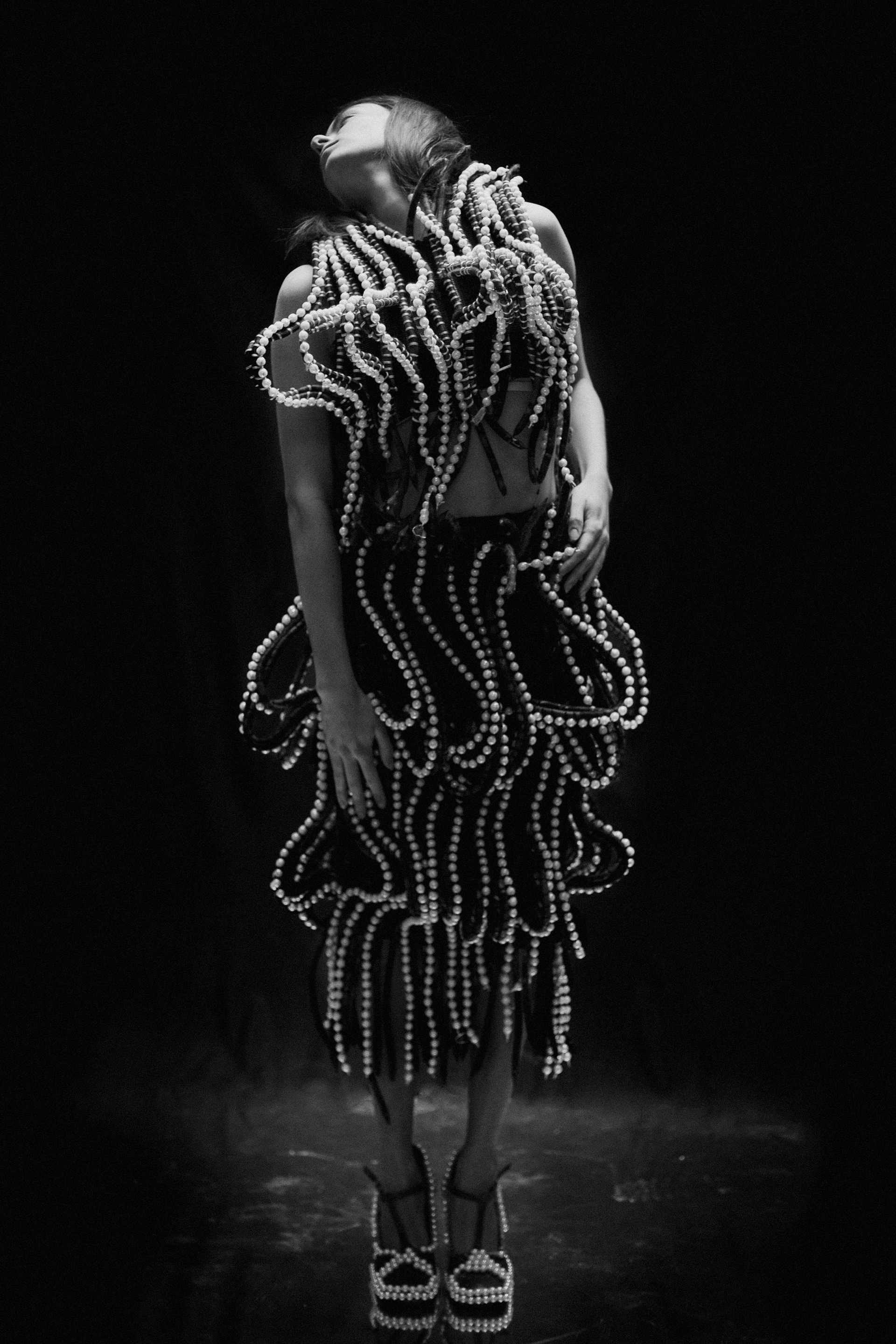 The toiling process involved working with foam tubes to represent the tubular textile. The unique properties of the tubular structures largely dictated the shapes of her final garments. As a result, a series of organic shapes emerged, largely inspired by exaggerated femininity. They follow the curves of the female body yet are warped to cartoonish proportions as a critique of hyper femininity and societal expectations.